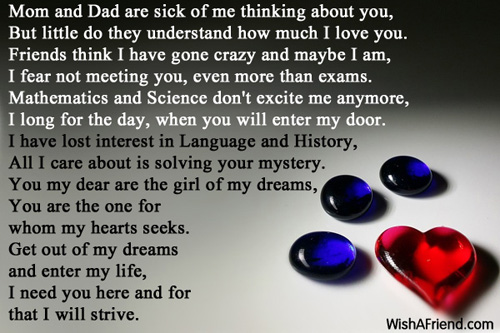 A Student's Description Of Love
Mom and Dad are sick of me thinking about you,
But little do they understand how much I love you.
Friends think I have gone crazy and maybe I am,
I fear not meeting you, even more than exams.
Mathematics and Science don't excite me anymore,
I long for the day, when you will enter my door.
I have lost interest in Language and History,
All I care about is solving your mystery.
You my dear are the girl of my dreams,
You are the one for whom my hearts seeks.
Get out of my dreams and enter my life,
I need you here and for that I will strive.