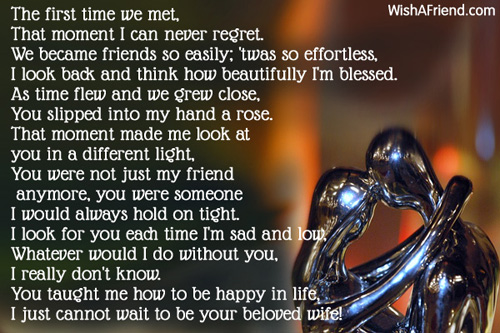 Can't Wait To Make You My Bride
The first time we met,
That moment I can never regret.
We became friends so easily; 'twas so effortless,
I look back and think how beautifully I'm blessed.
As time flew and we grew close,
You slipped into my hand a rose.
That moment made me look at you in a different light,
You were not just my friend anymore, you were someone I would always hold on tight.
I look for you each time I'm sad and low,
Whatever would I do without you, I really don't know.
You taught me how to be happy in life,
I just cannot wait to be your beloved wife!