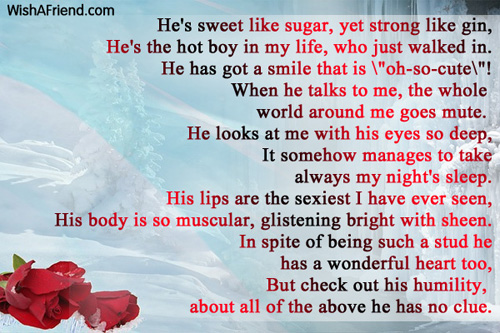 My Mr. Perfect
He's sweet like sugar, yet strong like gin,
He's the hot boy in my life, who just walked in.
He has got a smile that is \"oh-so-cute\"!
When he talks to me, the whole world around me goes mute.
He looks at me with his eyes so deep,
It somehow manages to take always my night's sleep.
His lips are the sexiest I have ever seen,
His body is so muscular, glistening bright with sheen.
In spite of being such a stud he has a wonderful heart too,
But check out his humility, about all of the above he has no clue.