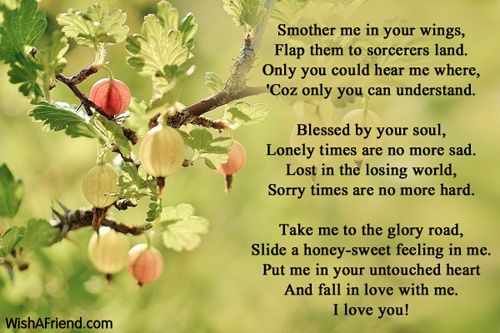 An Angelic Love
Smother me in your wings,
Flap them to sorcerers land.
Only you could hear me where,
'Coz only you can understand.

Blessed by your soul,
Lonely times are no more sad.
Lost in the losing world,
Sorry times are no more hard.

Take me to the glory road,
Slide a honey-sweet feeling in me.
Put me in your untouched heart
And fall in love with me.
I love you!