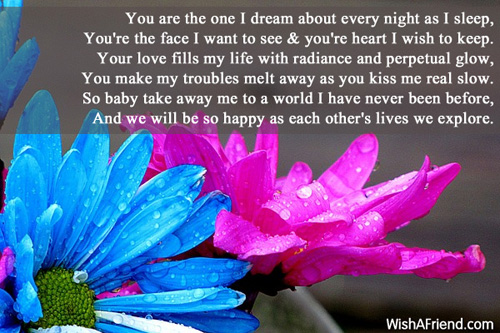 You Are The One Of My Dreams
You are the one I dream about every night as I sleep,
You're the face I want to see & you're heart I wish to keep.
Your love fills my life with radiance and perpetual glow,
You make my troubles melt away as you kiss me real slow.
So baby take away me to a world I have never been before,
And we will be so happy as each other's lives we explore.