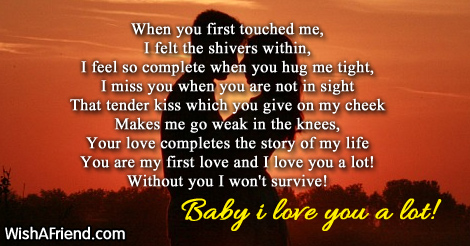 The way you touched
When you first touched me,
I felt the shivers within,
I feel so complete when you hug me tight,
I miss you when you are not in sight
That tender kiss which you give on my cheek
Makes me go weak in the knees,
Your love completes the story of my life
You are my first love and I love you a lot!
Without you I won't survive!
Baby i love you a lot!