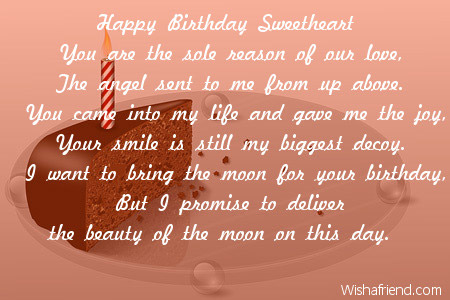 Happy Birthday Sweetheart
You are the sole reason of our love,
The angel sent to me from up above.
You came into my life and gave me the joy,
Your smile is still my biggest decoy.
I want to bring the moon for your birthday,
But I promise to deliver the beauty of the moon on this day.