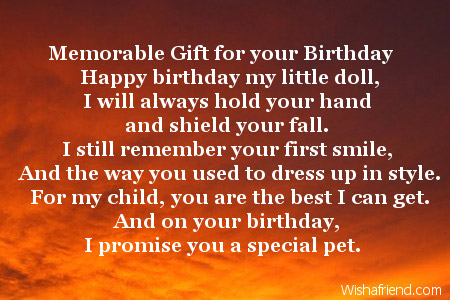 Memorable Gift for your Birthday
Happy birthday my little doll,
I will always hold your hand and shield your fall.
I still remember your first smile,
And the way you used to dress up in style.
For my child, you are the best I can get.
And on your birthday, I promise you a special pet.