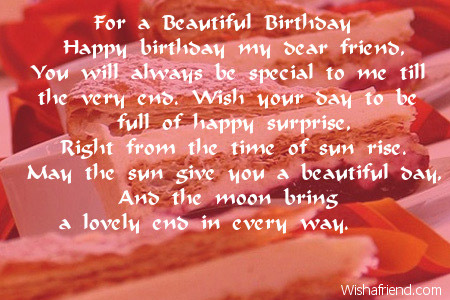 For a Beautiful Birthday
Happy birthday my dear friend,
You will always be special to me till the very end.
Wish your day to be full of happy surprise,
Right from the time of sun rise.
May the sun give you a beautiful day,
And the moon bring a lovely end in every way.