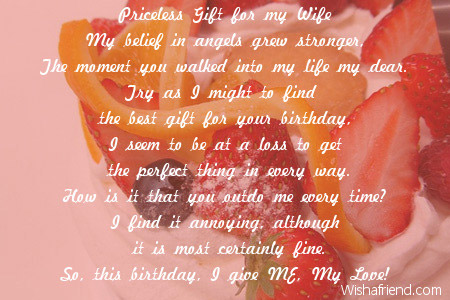 Priceless Gift for my Wife
My belief in angels grew stronger,
The moment you walked into my life my dear.
Try as I might to find the best gift for your birthday,
I seem to be at a loss to get the perfect thing in every way.
How is it that you outdo me every time?
I find it annoying, although it is most certainly fine.
So, this birthday, I give ME, My Love!