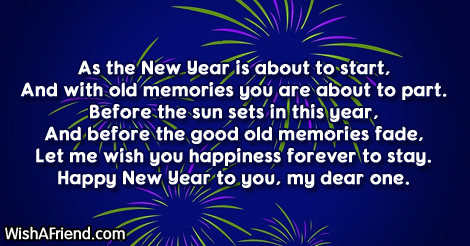 As The New Year
As the New Year is about to start,
And with old memories you are about to part.
Before the sun sets in this year,
And before the good old memories fade,
Let me wish you happiness forever to stay.
Happy New Year to you, my dear one.