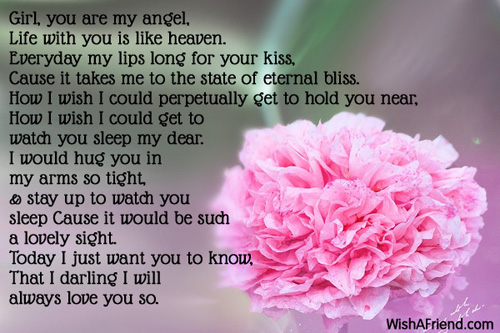 Girl, You Are My Angel
Girl, you are my angel,
Life with you is like heaven.
Everyday my lips long for your kiss,
Cause it takes me to the state of eternal bliss.
How I wish I could perpetually get to hold you near,
How I wish I could get to watch you sleep my dear.
I would hug you in my arms so tight,
& stay up to watch you sleep
Cause it would be such a lovely sight.
Today I just want you to know,
That I darling I will always love you so.