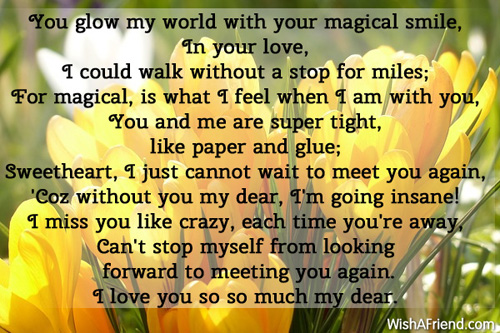 The Magic Of Your Love
You glow my world with your magical smile,
In your love, I could walk without a stop for miles;
For magical, is what I feel when I am with you,
You and me are super tight, like paper and glue;
Sweetheart, I just cannot wait to meet you again,
'Coz without you my dear, I'm going insane!
I miss you like crazy, each time you're away,
Can't stop myself from looking forward to meeting you again.
I love you so so much my dear.