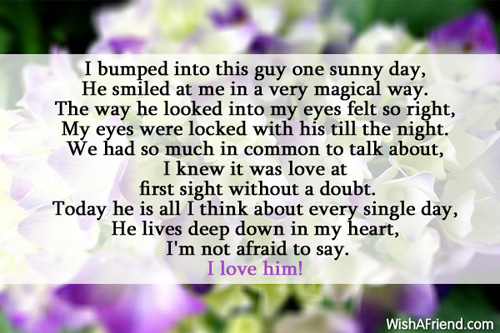 Love At First Sight
I bumped into this guy one sunny day,
He smiled at me in a very magical way.
The way he looked into my eyes felt so right,
My eyes were locked with his till the night.
We had so much in common to talk about,
I knew it was love at first sight without a doubt.
Today he is all I think about every single day,
He lives deep down in my heart, I'm not afraid to say.
I love him!