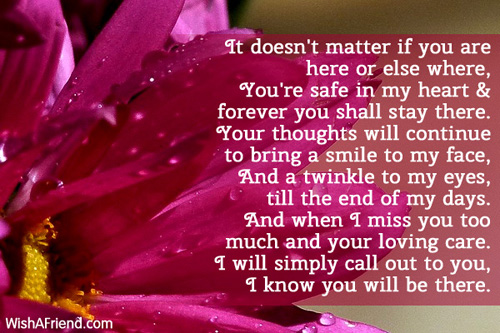 You Are In My Heart
It doesn't matter if you are here or else where,
You're safe in my heart & forever you shall stay there.
Your thoughts will continue to bring a smile to my face,
And a twinkle to my eyes, till the end of my days.
And when I miss you too much and your loving care.
I will simply call out to you, I know you will be there.