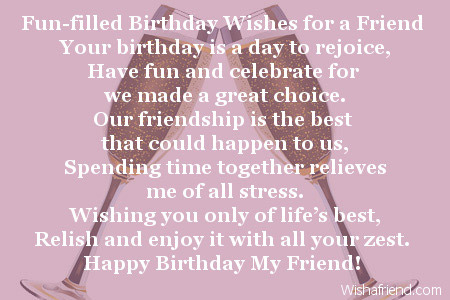 Fun-filled Birthday Wishes for a Friend
Your birthday is a day to rejoice,
Have fun and celebrate for we made a great choice.
Our friendship is the best that could happen to us,
Spending time together relieves me of all stress.
Wishing you only of life's best,
Relish and enjoy it with all your zest.
Happy Birthday My Friend!