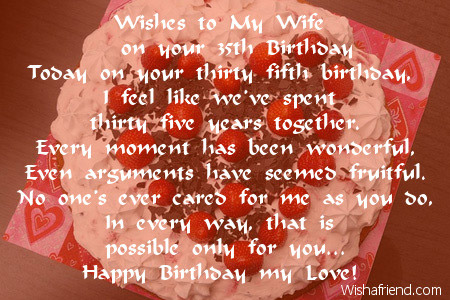 Wishes to My Wife on your 35th Birthday
Today on your thirty fifth birthday,
I feel like we've spent thirty five years together.
Every moment has been wonderful,
Even arguments have seemed fruitful.
No one's ever cared for me as you do,
In every way, that is possible only for you...
Happy Birthday my Love!