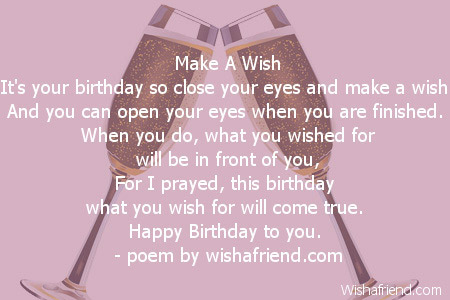 Make A Wish
It's your birthday so close your eyes and make a wish,
And you can open your eyes when you are finished.
When you do, what you wished for will be in front of you,
For I prayed, this birthday what you wish for will come true.
Happy Birthday to you.