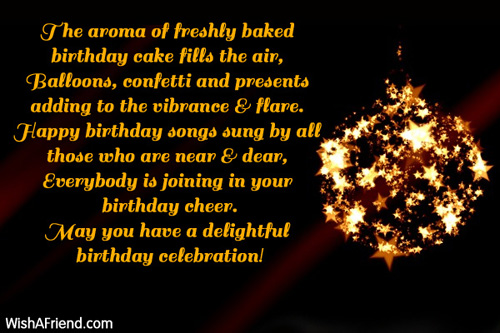 The Aroma Of Freshly Baked Cake
The aroma of freshly baked birthday cake fills the air,
Balloons, confetti and presents adding to the vibrance & flare.
Happy birthday songs sung by all those who are near & dear,
Everybody is joining in your birthday cheer.
May you have a delightful birthday celebration!