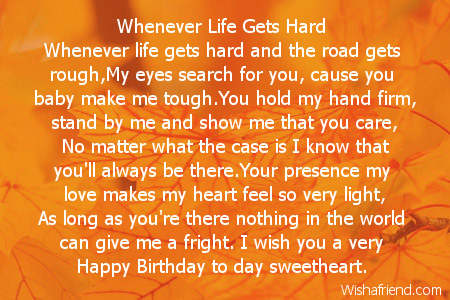 Whenever Life Gets Hard
Whenever life gets hard and the road gets rough,
My eyes search for you, cause you baby make me tough.
You hold my hand firm, stand by me and show me that you care,
No matter what the case is I know that you'll always be there.
Your presence my love makes my heart feel so very light,
As long as you're there nothing in the world can give me a fright.
I wish you a very Happy Birthday to day sweetheart.