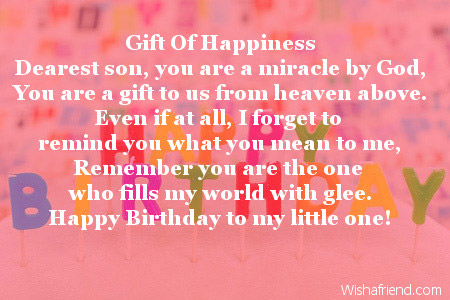 Gift Of Happiness
Dearest son, you are a miracle by God,
You are a gift to us from heaven above.
Even if at all, I forget to remind you what you mean to me,
Remember you are the one who fills my world with glee.
Happy Birthday to my little one!