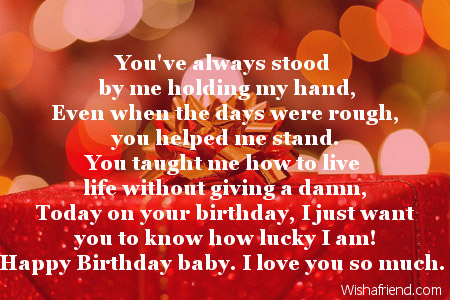 You've Always Stood By Me
You've always stood by me holding my hand,
Even when the days were rough, you helped me stand.
You taught me how to live life without giving a damn,
Today on your birthday, I just want you to know how lucky I am!
Happy Birthday baby. I love you so much.