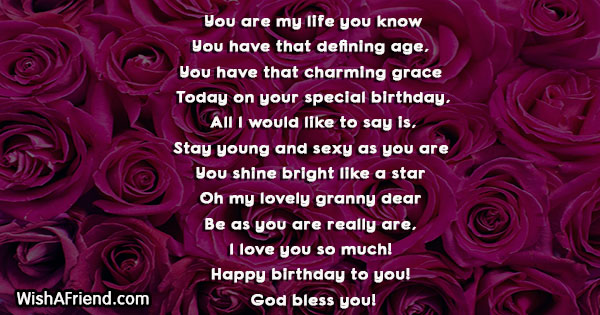 You are my life you know
You have that defining age,
You have that charming grace
Today on your special birthday,
All I would like to say is,
Stay young and sexy as you are
You shine bright like a star
Oh my lovely granny dear
Be as you are really are,
I love you so much!
Happy birthday to you!
God bless you!