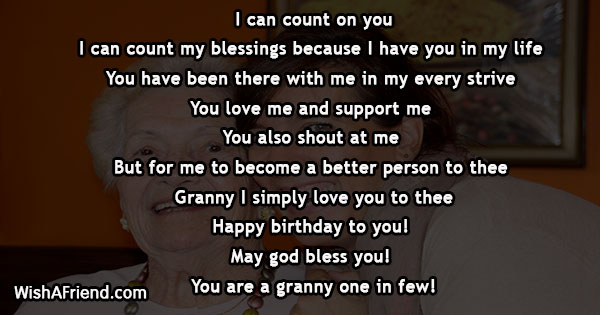 I can count on you
I can count my blessings because I have you in my life
You have been there with me in my every strive
You love me and support me
You also shout at me
But for me to become a better person to thee
Granny I simply love you to thee
Happy birthday to you!
May god bless you!
You are a granny one in few!