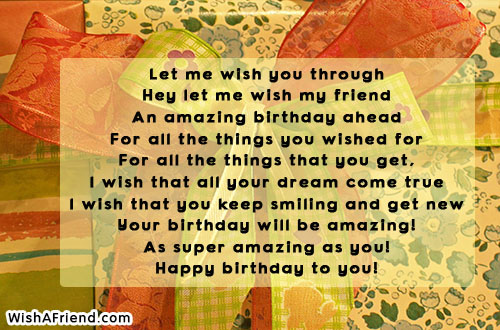 Let me wish you through
Hey let me wish my friend
An amazing birthday ahead
For all the things you wished for
For all the things that you get,
I wish that all your dream come true
I wish that you keep smiling and get new
Your birthday will be amazing!
As super amazing as you!
Happy birthday to you!