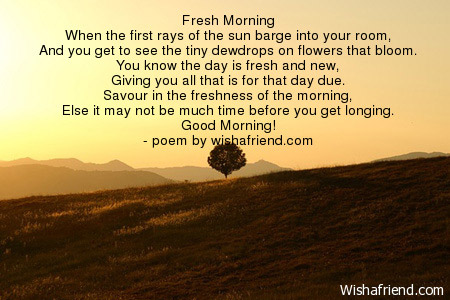 Fresh Morning
When the first rays of the sun barge into your room,
And you get to see the tiny dewdrops on flowers that bloom.
You know the day is fresh and new,
Giving you all that is for that day due.
Savour in the freshness of the morning,
Else it may not be much time before you get longing.
Good Morning!