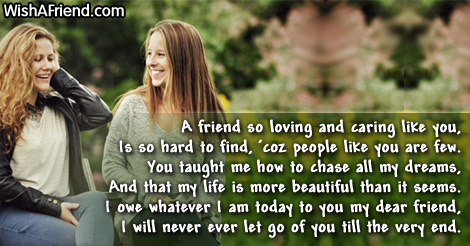 A Friend Like You
A friend so loving and caring like you,
Is so hard to find, 'coz people like you are few.
You taught me how to chase all my dreams,
And that my life is more beautiful than it seems.
I owe whatever I am today to you my dear friend,
I will never ever let go of you till the very end.